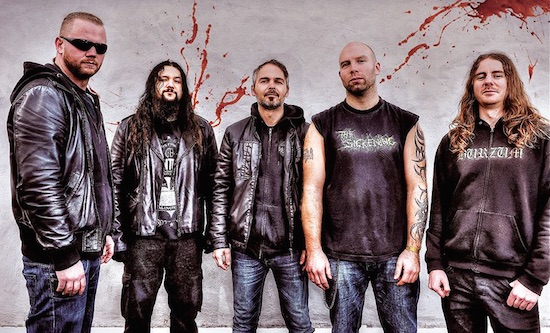 Blood Red Throne are both primed and armed to release their eighth studio album Union of Flesh and Machine, through Candlelight Records. A merciless and domineering follow up to 2013's self titled release.
2015 saw the return of a genuine force of Blood Red Throne; vocalist Yngve 'Bolt' Christiansen. The mission was set to re-record the vocals for Union of Flesh and Machine to give Blood Red Throne back that titan muscle they are known for. A task which Yngve took on with ease. Having been the former vocalist of Blood Red Throne Yngve took to it like mud to a moshpit....
Union of Flesh and Machine is due out in April.
Blood Red Throne will be appearing at Dark Days of Stockholm over March 2016 in which begins a brutal summer for the band, as Union of Flesh and Machine is unleashed and the denizen that is Blood Red Throne lay waste unto the hoards of Europe....
Entered: 2/17/2016 9:23:48 AM